Crafted with care.
Take a look at the available profile options below to begin designing your custom cabinet doors!
ORDER FORM
Wood Species
Take a look at the wide variety of wood we can use to build your custom cabinet doors.
Poplar – Paint grade
Natural Maple – Paint grade
Knotty Alder
Ash
Beech
Appalachian Red Oak
Soft Maple
Hard Maple
Cherry
Alder
White Oak
Hickory
Pecan
Cypress
Mahogany
Walnut
and more!
Edges and Panels
Our edge and panel profiles are designed to your exact specifications. If you have a preferred style that is not shown, please let us know and we will do our best to accomodate your requests.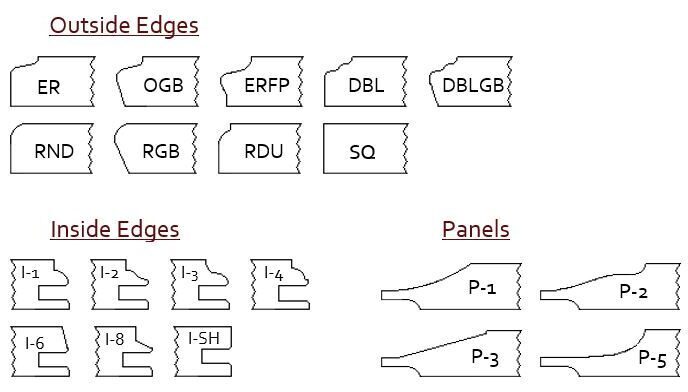 Door Profiles
We create a variety of door profiles, catered to fit your needs!